Oncology Care
Care provided by
---
Treatment Options
Local Regional Hyperthermia (Oncothermia)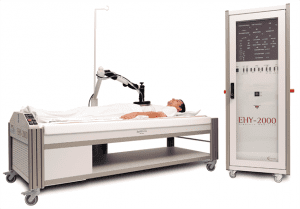 Here at Pyatt Health we are proud to be the first clinic in Alberta, offering local regional hyperthermia with the Oncotherm EHY-2000+ medical device. This is the only Health Canada approved medical device in Calgary offering hyperthermia (Health Canada Medical Device License No. :88986). We have over 5 years experience offering Oncothermia to our patients. 
Oncothermia: How the method works and how it is used
Oncothermia is based on the classical method of Hyperthermia, one of the oldest cancer treatment methods. Unlike conventional Hyperthermia, however, Oncothermia does more than simply warm deep layers of tissue. It also combines  a modulated electric field, with a carrier frequency of 13.56 MHz, that is generated by two active electrodes. A mobile electrode is positioned in over the body area being treated, while a second, stationary electrode always remains in a fixed position below the patient, integrated within the therapy bed. Micro-biological tests have proven that malignant tissue has higher conductivity than healthy human tissue. As a result, the electric field tends to flow predominantly through the malignant tumor tissue. This effect is referred to as "selection at the cellular level". The combination of deep-layer heating and the electric field leads to selective heating of malignant tumor cells. This, in turn, inhibits the natural activity of malignant cells and triggers and supports the body's immune response. Malignant tumor cells then die via a process known as "apoptosis". Oncothermia treatment thus is based on two key effects: energy absorption and cellular-level selection.
Hyperthermia and Oncothermia – explaining the difference
Oncothermia, a unique improvement on conventional oncological Hyperthermia and represents the next generation of Hyperthermia therapy. While traditional Hyperthermia functions solely via thermodynamic parameters, such as heat/temperature, Oncothermia functions by controlling absorbed energy doses. It does this via an approach similar to that used in radiation therapy by taking advantage of the differences in cellular structure and electrical charge. Oncothermia transports energy directly to malignant cells, via a selecting electric field. The modulation of the electric field in Oncothermia allows for less chance of cellular resistance to the heating, a more common occurrence with conventional Hyperthermia. 
Effects at the cellular level
Oncothermia selects at the cellular level. A number of cell-culture experiments have shown that Oncothermia has almost no impact on healthy cells. Malignant cells in cell cultures, however, are selectively destroyed by Oncothermia. (Source: Dr. G. Brunner, Klinikum Hornheide, Clinic of Münster University, Hyperthermia Symposium 2006, Cologne). The selection occurs as a result of special metabolic characteristics of malignant cells (incidentally, this can also be proven by positron emission tomography). The special feature of Oncothermia is that it promotes renewed formation of cell connections (E-cadherin and #-catenin junctions), thereby facilitating the natural cell death process (apoptosis).
Apoptosis induced by Oncothermia vs. Necrosis 
Hyperthermia and other conventional treatments tend to  kill malignant cells and tumors largely via necrosis. In this process, toxins and cellular debris are released into the surrounding micro environment that can burden the immune system, and can even lead to localized immune suppression. Oncothermia, on the other hand, harnesses the immune system to induce apoptotic death of malignant cells. Apoptosis pathways can be triggered and measured via ß–catenin and connexin.
Oncothermia treatment initiates the process of apoptosis, the programmed death of malignant cells, which can be divided into 4 different chronological phases. During the first phase of apoptosis, about 1/2 hour after treatment, the cell starts to shrink; during the second phase (after about 8 hours) the nucleus condenses and cell membrane deformation starts; during the third phase (about 24 hours after treatment) the nucleus slowly begins to dissolve and fragments (apoptotic bodies) detach from the cell membrane; in the last phase of apoptosis (about 72 hours after treatment), such fragments are engulfed by phagocytes. As you can see, the effects of Oncothermia continue for many days after a single treatment. 
Synergy in a combination with conventional tumor therapies
Treatment is always focused on the specific patient involved. Oncothermia supports natural processes of the human body including apoptosis and immune system response. It is complementary to conventional oncological treatments and can be combined with all types of chemotherapy and radiation therapy. Oncothermia is not intended to serve as a sole cancer therapy. Studies have shown that a combination of Oncothermia and radiation or chemotherapy can be highly effective, and that Oncothermia strongly enhances the effects of such treatments.
Benefits:
increases blood flow to the area being treated and thus allows for a higher concentration of chemotherapy into the area of the tumour
increases oxygen to the area being treated, which allows radiation therapy to work more effectively
heating the local area improves immune response to the tumour as well as tissue healing post-radiation and surgery
increases genetic expression of the p53 gene and thus increases tumour cell death
increases the expression of adhesion molecules between cells, possibly reducing metastasis 
a list of publications and studies can be found here: https://oncotherm.com/en/clinical-publications
recently the Oncotherm EHY2000+ has received a certificate of grant for in situ immunotherapy. more information about this tumour vaccination patent can be found here: https://patents.google.com/patent/US20150217099/en
IV Vitamin C
High dose IV vitamin C has been used for decades and more research is proving that this treatment is safe and effective when used before, during, and after standard therapies such as chemotherapy, radiation and surgery. At high doses intravenously, it acts as a pro-oxdiant, providing further damage to cancer cell via the production of peroxides.
Benefits:
meaningful reductions in tumour volume
faster recovery after surgery
decreased infections
greatly improved quality of life
improvements in life expectancy.
Further information:
Mistletoe Therapy
Mistletoe therapy has been used for almost a century in many European countries as an adjunctive to chemotherapy and radiation. Administered as an injection just under the skin or intravenously, mistletoe has numerous benefits to patients undergoing standard cancer treatments.
Benefits include improvement in the following areas:
weight and appetite
pain
quality of life
survival
inhibition of blood vessel growth in tumours
white blood cell counts, leading to less infections and missed chemotherapy appointments
Further information:
Nutritional Supplements & Botanicals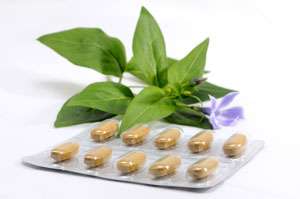 The majority of patients undergoing cancer treatments look to take supplements, vitamins, and other nutrients during their treatments. It is of paramount importance that patients are counselled properly to ensure that what they are taking is not interfering with standard therapies such as chemotherapy and radiation. We create a plan specific to your cancer type and treatments, reassessing and modifying as necessary .
Benefits include addressing the following areas, which are directly and indirectly linked to cancer development and treatment, all of which are important when taking an integrative approach to cancer care:
chronic inflammation
blood sugar control
immune system support
treatment of infection
blood vessel growth
metastasis
Further information:
Diet & Lifestyle
Often a cancer diagnosis can bring questions and fear into what a person is putting into their mouths and on their bodies. As well, dietary needs change throughout therapy and certain nutrients are needed in higher quantities during different stages of treatment. We aim to provide easy to follow plans given your specific needs. Not all cancers behave the same and not every patient requires the same support. Plans are reassessed and changed as needed based on patient feedback and blood work results.
Further information:
Acupuncture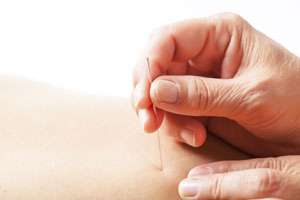 Acupuncture can be used successfully to treat and manage side effects from chemotherapy and radiation, such as nausea, anxiety, insomnia, hot flashes, and pain.
Other IV Therapies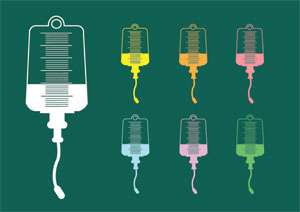 Vitamin C is by far the most common and most researched integrative IV therapy used; however there are a number of other promising vitamins, minerals and compounds, some of which are listed here:
Glutathione
Chelation
Alpha Lipoic Acid
Reducing Risk of Recurrence
After care is just as important as care during treatments. A specific detoxification plan is just the beginning in helping with the recovery of standard treatments such as chemotherapy and radiation. Personal history of environmental exposures, as well as common environmental, diet and lifestyle contributors to cancer are evaluated; plans are then put in place to help resolve potential contributors to recurrence.
Examination & Testing
Physical Exams
Physical examination is an important component of assessing treatment response as well as educating patients on signs and symptoms of recurrences. Typically a physical exam is based upon specific diagnosis and needs.
Laboratory Testing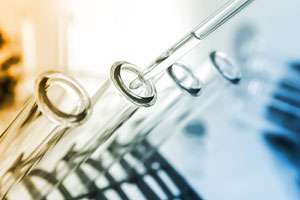 Current medical imaging and pathology reports are reviewed in depth in order to provide patient education. Lab tests will help determine the specific treatment approach taken based on individual biochemical requirements.
The following includes a sample of testing available:
Blood tests
Standard blood tests done through Calgary Lab Services – for example: inflammation, tumour, and blood vessel growth markers; blood sugar testing
Food sensitivity testing done through Rocky Mountain Analytical – results can guide digestive tract healing post-chemotherapy and/or radiation
Urine testing
Standard Dipstick test (in-house) – urinary tract infections, pH assessment
Toxic heavy metals test discovers whether carcinogenic heavy metals such as lead, arsenic, gadalinium, and cadmium are stored in your tissues
DUTCH hormone metabolite testing
FLUIDS IQ gastrointestinal, inflammation, and oxidation testing
Saliva testing
Hormone testing – indicates tissue levels of various hormones